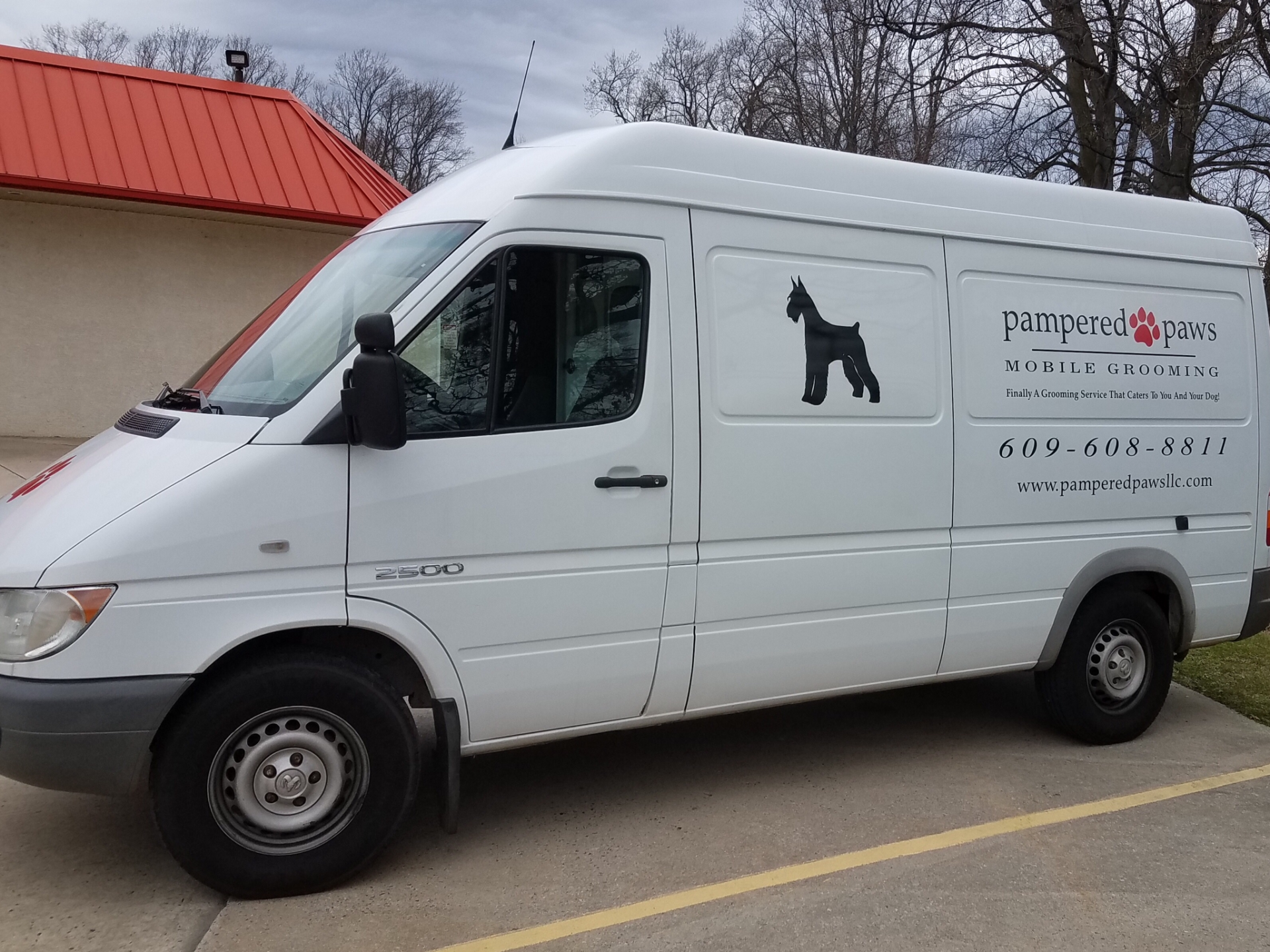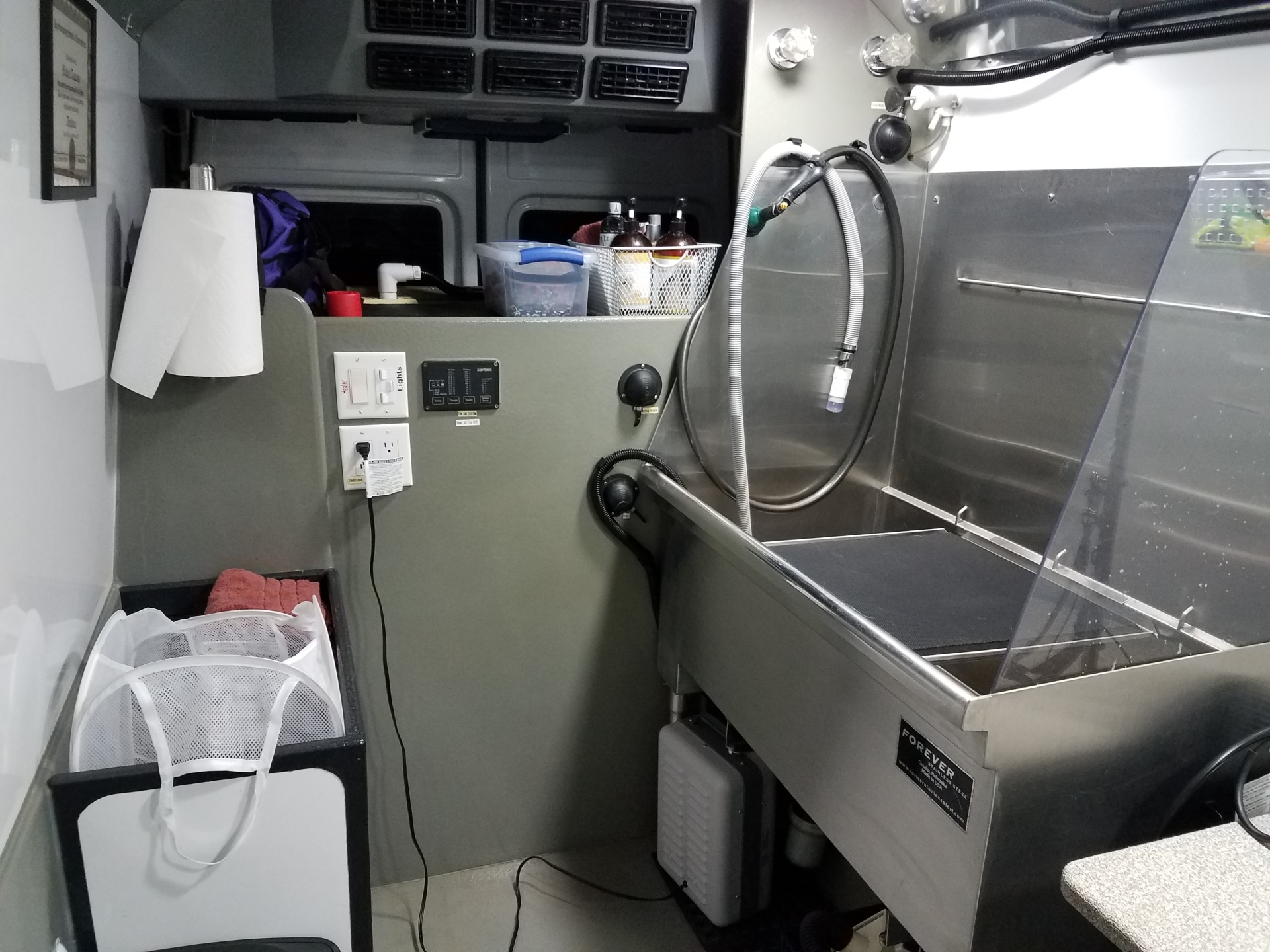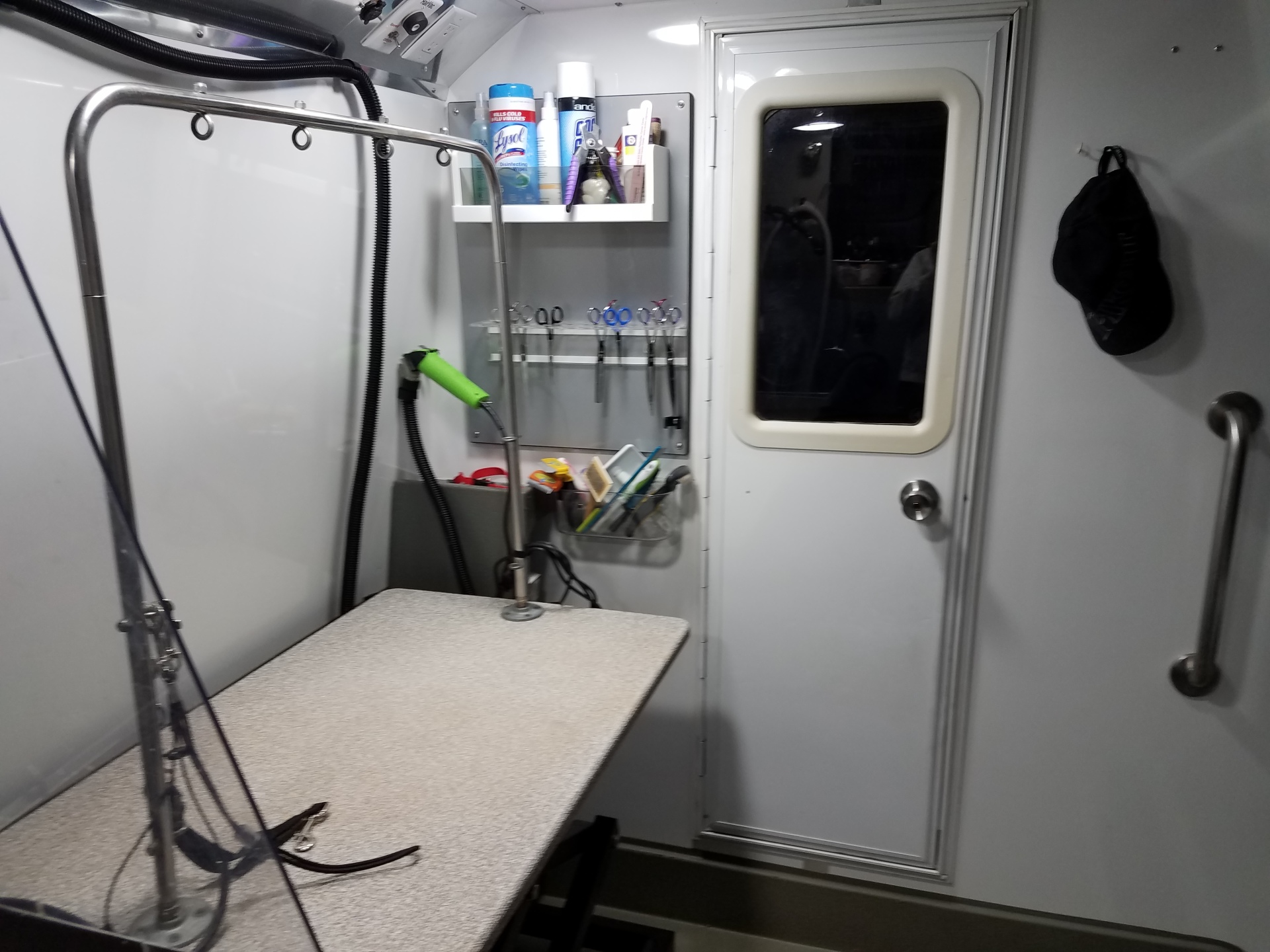 Your dog will be groomed by a certified dog groomer in a mobile unit that comes to you.  For your dogs safety and comfort, every dog is bathed in warm water and hand dried using cool/warm air.  We NEVER use cage dryers! Every dog is given an individual appointment so your fur baby is not waiting all day in a cage for an open table.
Mobile dog grooming  provides the most non-stressful environment for dogs that tend to have anxiety or a medical condition that prevents them from going outside their comfort zone.  Your dog will enjoy a quiet, relaxing spa treatment outside their own home without the added stress of other whining, barking dogs waiting for their appointment. 
Pampered Paws understands how hectic life can be.  Let us come to you.  No more driving to and from the groomer with your dirty dog in your clean car spending precious time you need to spend elsewhere.  Pampered Paws van is a fully equipped salon with everything needed to give your pup a Pampered Spa experience.